"Stories" from the Collective (YOU)
What's Right, What's Wrong?...
by Janelle
(Canada)
I keep on choosing the wrong men. And even now, whilst I struggle at work, I'm also thinking about my last ex-, my last wrong man, and I want to get in touch with him, to help me 'de-frustrate'. What to do?...


QUESTION: I've fallen for my EX again, what is wrong and what is right??
I am known for falling for the wrong men.
They always seem to need 'help' and I am always one to want to help.
Now I have been having a hard time getting over my summer -ex - he's not the guy for me, but I can't seem to completely move on from him.
Work had been great but really frustrating lately and I find myself 'building a small fire' that I want to put out.
I'm single and I know better than to get involved with someone I don't like
for a sole purpose. Rather I see benefit in say, seeing this one I'm not quite over.
In fact it's my main desire.
I'm walking a thin line, what's going to hurt me more... Not seeing him or seeing him and re hashing old feelings?
Is there a better way to de-frustrate?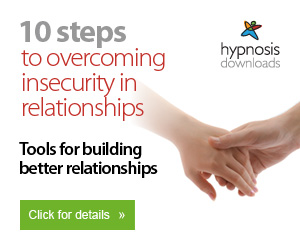 Overcome Your Insecurities: Here's How!
STEVE'S ANSWER
"Follow your heart, but be quiet for a while first. Ask questions, then feel the answer. Learn to trust your heart."
-- Unknown
I've just written an ebook called, "The Top Relationship Questions... Answered!". And not because I know all the answers for myself, or for you, but because I know where the answers come from - from within!
So, Janelle, I'm a little bit puzzled by what your problem is, little bit confused.
But that's okay, because that's probably a sign that you're just feeling frustrated and overwhelmed right now, frustrated with a feeling of 'making the same mistake' again but not knowing how to do things differently.
It's also okay because I know that
as soon as you give yourself a bit of a break
from thinking about relationships,
from wanting to de-frustrate
, and just allow yourself some 'me-time', some space... As soon as you do this,
you'll know what your next step should be
, and you'll feel stronger in yourself knowing that as soon as you seriously decide to choose a man that's good for you you'll start doing so.
In short, find a bit of quiet time for yourself, and ask yourself what you should do.
And be loving and gentle with yourself, with any part of yourself that you feel is weak and needy right now.
It's okay. However you are is okay. Once you stop resisting this NOT wanting to be weak it will pass. (Somedays you're weak, somedays you're strong. Like the rest of us. Seriously. What so-called strong people do is ignore those times they're feeling weak, and concentrate on those times when they're strong.)
So give yourself a break, and above all TRUST YOURSELF. You are enough, as you are. You don't need any of this man-drama to make yourself come to life. A good, loving, man on the other hand might help you enjoy life a bit more...
Good luck finding your own wisdom and answers here. They are there for you, you just have to look!
Steve
Return to Your Relationship Q&As.