"Stories" from the Collective (YOU)
Trusting Husband... Again!
by Jenn
(Elba Alabama, USA)
My husband has cheated on me. He says he's sorry, and considers himself a fool to have done it, but still... I'm not sure if I can trust him anymore...


QUESTION: How Do I Forgive Husband, And Trust Again?...
MORE FROM Jenn...
I just found out that my fiance of 2 years has been cheating on me.
I have 2 children and he has one. I am good to him, faithful, take care of his house and mine, do his laundry, and he even gets breakfast in bed when I stay the weekends with him.
More importantly, I am also deeply in love with him.
He is the father figure to my boys (their father isn't in their lives).
He seems to sincerely be sorry
for his actions. He says he's never had someone truly love him and he's in love with me and he can't believe he screwed up the best thing he's had (as far as a relationship).
I can't seem to just walk away from him, plus I don't want my boys feeling like it's their fault and losing the only dad they know. But I can't live my life wondering if he is cheating again either.
I want to forgive him, but I don't how. Please help me!...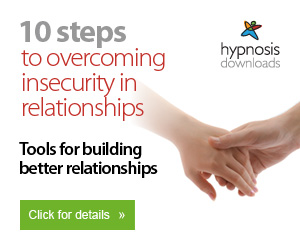 Overcome Your Insecurities: Here's How!
Comments for Trusting Husband... Again!