"Stories" from the Collective (YOU)
The Seven Steps to Self-Transformation: Coming Home
by Kim Le
(San Francisco, USA)
Kim Le's Story

The following story about self-transformation is a summary of Kim Le's chapter in a book called The Path to Success. I read it a while ago and found it to be very much in sync with my own thinking. So I asked Kim if I could write a summary of her chapter and represent it here as her story, and Kim said yes. :-)

Kim's story discusses the seven steps that will lead to your self-transformation. And if you follow her seven steps I really do believe you'll be on the path to being transformed.

Enjoy...

The Seven Steps to Self-Transformation: Coming Home
by Kim Le


To Acknowledge

Acknowledge where you are physically, emotionally, mentally, and spiritually at this stage in your life. What are the negative emotions that cause you to suffer right now? And when you are angry, sad, depressed or not being heard or respected by others ask yourself why.

When you recognize how you feel and what causes it, you can change it.


To Forgive

Give yourself permission to forgive others who may have done harm and caused you to suffer.

Basically, when you learn forgiveness you cut the energetic cord between you and the others who have caused you to suffer.


To Let Go

As you let go of the person or situation, you are clearing your emotional, mental and spiritual bodies to make room for learning and growing.

[STEVE COMMENT]
I think letting go is so important to a healthy life with peace of mind. And that's why I bought (and loved) Guy Finley's Secret of Letting Go book. An incredibly powerful read, if you ask me!


To Accept

I accept the perfection and the imperfection within me. I have learned to be patient, kind and gentle with myself.

When you are a perfectionist, you merely look for the "right and wrong" in any situation and you miss the lesson behind it.


To Love

It took me a long-time to understand self-love. I loved my family, my children, and friends, but not myself.

Now I love myself unconditionally. I am at peace with my body, mind, and spirit; my whole being is at peace.

[STEVE COMMENT]
And I think self-love is at the heart of having a healthy self-esteem as well as a healthy self-image.


To Surrender

Whenever I try to control another individual or judge him or her, I know that I am not in balance. I have learned to surrender by letting go of that person, and I try to put myself in the other person's perspective.

The wounding and the suffering that you carry is not who you are. You do have the choice to change it.


To Create

Once you have committed yourself to the process of Self-Transformation, you will find that it is time to create and reinvent yourself. So if there is something you do not like about yourself, then change it.

I wish you a life journey full of miracles, joy, love, peace and financial abundance.
Kim Le has studied at Brennan Healing Science, World School of Massage, Yuen Energetic Medicine, as well as Energy Medicine with Dr. Sha before opening
Nurturing Spa for Wellness
in San Francisco's Marina District.
NOTE: the above is a summary of chapter called "The Seven Steps to Self-Transformation: Coming Home" that can be found in the book
The Path to Success
Return to Your Inspirational Story.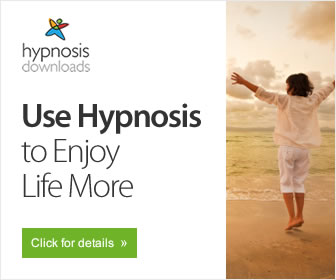 Enjoy Life More: Includes "Rewrite Your Life Story"