"Stories" from the Collective (YOU)
The Power of Facing Fears
by Dalia Mounir
(Egypt)
Dalia Mounir contacted me earlier this month with a request (and desire) to share their wisdom to do with personal development, and in particular living life as fully as possible.

Dalia is only 19, but has wisdom (and experiences) beyond these tender years.

Dalia wrote me the following email, actually, and I liked it so much that I asked if I could use the email verbatim as the contribution they made to the this site. (And Dalia agreed!)

Hope you enjoy
Steve

(Story theme: Overcoming Fear)


My name is Dalia Ashraf. I'm 19, Egyptian.

I am writing to express how I deeply wish to join your writing team; it will truly mean the world to write in an inspirational website such as yours; as I am hoping to kindle hope in people's hearts and retrieve lost faith.

I am sure that by this I would make a difference in someone's life.

I've passed through many grueling stages in my life that taught me various valuable lessons in achieving dreams - we must challenge them, we must move mountains to make them real.

Indeed dreaming wouldn't get one any further, but chasing and hunting down or maybe climbing high eventually would.

We literally amaze ourselves by the accomplishments we make, the fears we break and the limits we go beyond.

It's you who decides what could be done with a life, and you who determines your own destiny.

I'm looking for ways to send this message to people to give them hope that the one could conquer the mountain top.

I've published articles with several authors for the same intention; here are some of them:

www.best-self-help-sites.com/face-your-fear.html
www.sleep-aid-tips.com/chasing-dreams.html
www.lifewithgene.com/blog/page/2/
www.personal-enterprise-self-help-resources.com/growing-by-dreams.html
www.lifewithgene.com/blog/mental-health/beliefs/iron-confidence
http://ezinearticles.com/?Passionately-Successful&id=4659312
http://ezinearticles.com/?Keep-Dreaming-Even-If-You-Are-the-Only-One&id=4567327
http://ezinearticles.com/?The-Lion-Hearted-You&id=4565363

I would be very pleased to join; I truly do respect your website and I think highly of it, thank you for your time. I get how difficult it is to respond back, thank you again.
Dalia
STEVE COMMENT:
You are more than welcome to contribute your wisdom, Dalia, at the Self Help Collective. I love how you want to share your greatness with us in a way that reminds us of our greatness - thank you.
AND
All are welcome to share their story at Self Help Collective
Return to Your Inspirational Story.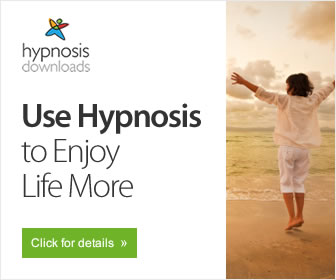 Enjoy Life More: Includes "Rewrite Your Life Story"