"Stories" from the Collective (YOU)
The Power of Adversity Book Review
by Steve M Nash
(Yorkshire, England)
A classic self-help book, this - Al Weatherhead with Fred Feldman's The Power of Adversity. And I loved how the author had reflected on the adversity in his own life, and understood the life lessons it taught him and continues to teach him today...

(Buy it now from Amazon.com
or Amazon UK
)


MY BOOK REVIEW of The Power of Adversity

This is a personal self-help book written by someone who has both succeeded and failed in life, and come to recognise the value of treating life's inevitable adversities as the teaching tools that they are. This is Al Weatherhead's The Power of Adversity, and it reveals how Al battled parental 'rejection', bouts of severe ill health, two failed marriages, business setbacks and still became a successful businessman, philanthropist and husband!


Whilst I did not find The Power of Adversity to be life-transforming like some of the other books I review, I found it to be an engaging read nevertheless, and it confirmed many of the things I now believe (in self-help) about living my best life.

So I can highly recommend this book.

What I particularly enjoyed about The Power of Adversity, was the fact that much of this book is about the author Al Weatherhead's story - his triumphs, yes, but also his failures, some of them quite personal.

There is humour, self-effacement, and brutal honesty. Al understands that you can't do this all by yourself - sometimes, especially when times are hard, it's okay to reach out and ask for help.

This is one of adversity's many lessons to us, should we but notice.

Also, Al realises that life is always a work in progress, and that his life, like yours and mine, will always be filled with adversities - some of which we may find hard to bear. Still, Al believes in the power of adversity to make you stronger. And, now, so do I.

So this is a message to Mr Al Weatherhead: "Thanks for sharing your wisdom with us. And I enjoyed your book" :-)

And here is some of Al's wisdom. It may sound a little uncompromising, but nevertheless I believe in the essence of these words...


"We are not meant, in the grand scheme of life, to be happy and comfortable. Rather, we are meant to forge our characters on the anvil of adversity" -- Al Weatherhead
What do you think about The Power of Adversity - do let me know! Please comment below.
Thanks,
Steve
Return to Best Self Help Book.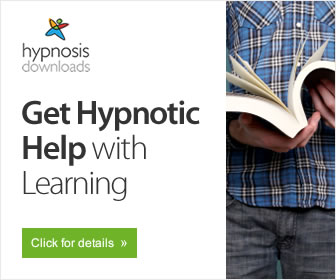 Get Hynpotic Help with Learning: Includes "Remember What You Read"