"Stories" from the Collective (YOU)
Sex and My Boyfriend
by Clare
(Texas, USA)
Clare is frustrated with her new boyfriend (who happens to be blind) - he just doesn't seem interested in having sex with her, despite all her attempts to initiate it. So her relationship question is a simple one...


QUESTION: why doesn't my boyfriend want to have sex with me?
My boyfriend and I have been dating since April now, and he recently moved in with me. Anytime we do anything sexual, I always initiate it, and while I've given him oral gratification and hand jobs, we've only mutually masturbated once. Otherwise, all we do is kiss on the lips and cuddle. I try to French Kiss him and I'm not sure if he even knows how to french, and for some reason I haven't been able to teach him. This is strange to me because he has admittedly had 6 other sexual partners, some in relationships and others as one night stands.
Yet we haven't had sex once and I can't even get him to grope me or anything. I'm not worried about him cheating, as he is blind and still learning the area that we live in, so he never leaves the house unless I practically drag him out of it.
He tells me I'm attractive and that he loves me, but the constant rejection and begging are driving me into depression. When I talk to him about it, he says he isn't used to being sexually pursued, so I completely backed off.... no making out, no fondling, nada. And now its like were just really physically close roommates. Now he is saying that he is just still adjusting to the new situation.
It doesn't help that he used to and sometime still does talk about his last relationship all the time, and how he had sex with her and did such and such for her etc. etc.
I don't doubt he loves me... but I feel like a nymphomaniac around him and I know I'm not. Why does he reject me? Why won't he initiate anything? I'm at my wits end...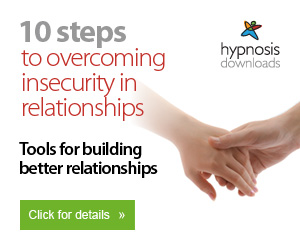 Overcome Your Insecurities: Here's How!
Comments for Sex and My Boyfriend