"Stories" from the Collective (YOU)
Procrastination Has A Silver Lining
by Shirley
(Canada)
Life has a way of throwing curveballs even when we'd like to stick to our comfort zone...


Shakespeare, Peter H. Thomas & Me!
I had a well-paying job working for a huge corporation but for several years, I felt I'd reached my limit. I was no longer inspired. My creativity and initiative that had previously won me awards, was now being doused.
I thought of leaving several times. Talked to my family and friends. But although some said I could do anything I put my mind to and I should have left a long time ago!... The louder voice - or maybe to me it just seemed louder - was, "Are you crazy? You have security and a great paying job!"
Security - not so much. And I knew this even before the whole department I worked in was eliminated. When I heard I no longer had a job, there was an initial angst of yikes, I have financial commitments but what was more telling, was the feeling of excitement.
You see, I had been told many times in the past I should have my own business given my work ethic and skills. But...
I let my financial comfort zone override my need to really make a difference
. And I'm not even talking on a grand scale - although that would be so, so good. ;)
A friend gave me the book, Be Great, by Peter H. Thomas and there's a situation that so resonated with me:
'Would she stay in the business world and continue to work at a career she spent twenty years building, or finally follow her passion . . . "It was a question of truth and faith," she recalls. "Did I have the courage and strength to let go of that which was financially rewarding but emotionally empty?" '
Eureka - it was like someone was reading my mind! So I changed paths, took some courses and started my own business! Woo-hoo!
As you've highlighted
on the procrastination quotes page
, William Shakespeare stated,
"In delay there lies no plenty."
So true. I'm still working on the financial abundance - and there is stress after income goes to zero -- LOL.
BUT in what matters most, I have plenty
. An abundance of freedom to create new opportunities, learn exciting new things, meet wonderful new people and share in the beauty of life more joyfully!
Things happen for a reason and although on the surface my procrastination held me back, I also think I'm in a much better place to handle the pressures of starting anew.
Life is great!
STEVE COMMENT:
I'm a believe in people's greatness too, and that's why I've just begun my
InspireGreatnessNow.com
website
Return to Your Inspirational Story.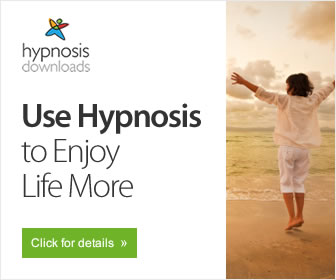 Enjoy Life More: Includes "Rewrite Your Life Story"