"Stories" from the Collective (YOU)
Partner Let Me Down?
by Glenaura
(Melbourne, Australia)
First my partner of 12 years leaves me, out of the blue, and then my brother dies days later - I have to turn off his life-support system. Surely I should still expect to be supported by my partner, but no...


QUESTION: Should My Partner Give Me Support When One Of My Brothers Dies?...
MORE FROM Glenaura...
2 weeks ago my partner left because he said his son (who is 18) feels uncomfortable living with me.
This was out of nowhere and I have been struggling to understand what happened.
And 4 days ago my brother had a heart attack and was taken to Royal Melbourne Hospital in the ICU. I was living at the hospital to be by his side. This was an extremely hard time for me, as you can imagine.
Now I tried to ring my partner over and over because I needed support. He knew what had happened because my daughter rang and spoke to him. I sent texts pleading with him to come to the hospital because I was struggling on my own. He answered by text saying he would not come in because he felt awkward.
I struggled so much and eventually had to turn off my brothers life support. He died shortly after.
Again I tried to call my partner but he would not answer so I sent him a text telling him of my brothers passing. He sent me a text back with his condolences.
I am really struggling to understand how someone can live with you for 12 years and not give me support at such a time.
He has also indicated he will not be going to the funeral.
I am beside myself with grief, he still says he loves me and wants to get back together. Am I going mad or am I expecting too much?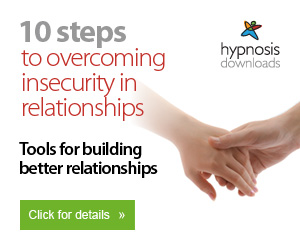 Overcome Your Insecurities: Here's How!
STEVE'S ANSWER
"It is lack of love for ourselves that inhibits our compassion toward others. If we make friends with ourselves, then there is no obstacle to opening our hearts and minds to others."
-- Unknown
Words fail me, here, really. The quote I include above is my attempt to understand your partner's temporary (?) loss of his humanity.
And I know that there are always two sides to every story, for sure, and I do not know what story your partner is telling himself right now. Still, the answer to your question seems obvious:
NO, no you are not asking too much!
So I send my condolences to you, Glenaura, as I'm sure would everyone reading this page. And I wish you strength and courage to deal with the hard times that lie ahead for you dealing with the loss of your brother.
As to what to do with the 'crazy' loss of your partner, and whether to consider letting him back into your life, well I'll leave that for you to decide when enough space and time can be found for you to make sense of it all.
I can only think strange things must have been happening in this man's world for him to so comprehensively let you down so badly in your hour of need.
I wish you well, and thank you for sharing such painful, raw times with us at Self Help Collective
Steve
Comments for Partner Let Me Down?