"Stories" from the Collective (YOU)
One Step At A Time
by Steve M Nash
(Holmfirth, UK)
NOTE: this 'story' is actually a (partially revised) extract from my "eXtra! eXtra!" newsletter. I wrote it to both explain the importance of taking one step at a time, and to use the newsletter as an example of my doing so...

"A journey of a thousand miles begins with a single step."
-- Lao Tzu


TAKING ONE STEP AT A TIME...

Today I want to talk to you about one way of getting extra out of life, that pretty much always works, that's pretty much the only way anything ever gets done come to think of it, and that's...

taking actions... one... step... at... a... time!
I know you might have big plans for life - your job, your home, your
relationships
, etc. - but, truly, the
only effective actions
you can take (in any direction you care to go) is
one action-step at a time
.
No matter whether you have a BIG vision for life or a small vision for this week, you have to take a first step in that direction.


Sometimes, you may even be unaware of the second step, and that's fine.


Take the step, and wait until a next step makes itself clear to you.
Let me share with you, a personal example...
Steve's Example!
One day, recently, I had this thought, "I want to be of MORE service to others."
I want to empower, and enable, rather than just share
inspirational quotes
(for example).
And this thought felt good to me, felt right. I didn't question it, or question my value or my motivations or anything, I simply decided that I liked the thought.
So I took my first action:
I decided to write a new newsletter called, "What Shall We Create Today?" (and subscribers will be receiving this newsletter, provided I'm still here naturally, starting in 2014).
NOTE: I got several ideas about the content for this newsletter, but the action was coming up with the idea in the first place.
The next action was
to decide to write the "eXtra! eXtra!"newsletter (a sample of which is what you're now reading!) - a kind of training (for both writer and reader) for the new newsletter to come, I guess you could call it.
Then another action
came to mind: create a
52-week BONUS collection of Online Weekly Wonders
that all subscribers will receive (so they still get their 'fix' of inspirational quotes!)
I thought about this action, and what else was needed to be done to make it work, and it took me just a few days of concentrated effort to complete it. (I'd already created most of the material over the previous few years, so it was more a matter of tying it all together.) And
whilst I worked this action, I felt good
, felt contented, felt I was making progress, taking right actions.
Other actions I took
...
I updated my newsletter page, accordingly


I changed the images I use to promote my newsletter


I added a newsletter pop-up to get more subscribers
Some of these actions came to me at the same time, whilst some came after I finished a previous action.
I trust the process is going to work
, one step at a time, and I don't feel I need to know everything that's going to happen or how long it's going to take me, or anything. I have an overall idea forming (see below) and a sense of actions that will help me achieve it.
That's all. Personally, if I were to force myself into working out exactly what I want and how I was going to get it, I know that this process would kill my creativity, and I also know it wouldn't feel good.
And if it doesn't feel good, I don't want to do it!
-----
If you
vis it the SelfHelpCollective.com homepage
, you'll be able to see the new-look newsletter images AND you'll even notice the newsletter pop-up window.
NOTE: this very story posted here is another way of my encouraging new people to subscribe to my newsletter, too!
-----
My overall idea is a) to offer more to subscribers
(to inspire them to recognise the greatness within, so to speak, to inspire them to be their greatest self!) and b)
to receive more
- they'll be expected to take actions, some of which might involve (shock, horror) spending money!
But I'll be challenging myself first and foremost, and the growth that comes from this, and where it takes me, will be my main reward.
So,
other actions
I shall be taking include
becoming a transformative coach! (See Michael Neill's supercoach website for details...)
(And changes to this newsletter. especially the new "What Shall We Create Today?" newsletter, will help me turn a few of you into clients, I believe!)
But I don't completely know where this is going to take me, I just know it's time for me to offer something different to the world, and I've begun the process of change...
one step at a time!
Hey, Why Not Subscribe To My Newsletter!...
So. That's me. That's this newsletter
, and what it's going to look like in 2014, and onwards.
But how about you?...
What sort of changes, if any, do you feel you're ready to make right now, one step at a time?
Maybe nothing comes to mind, and that's fine. (We all don't have to turn from caterpillars into butterflies at the same time, do we? ;-) )
But maybe you feel a certain dis-ease about your life, maybe your inner wisdom is gently calling to you, asking you to go in some particular direction...
(I'll be talking about how to listen to this wisdom in upcoming editions of this newsletter, I'm sure...)
~~
If you have any thoughts about how you might like to change your life, though, please do leave a comment below, and let me know. I'd love to hear about it, I really would.
Steve
Return to Your Inspirational Story.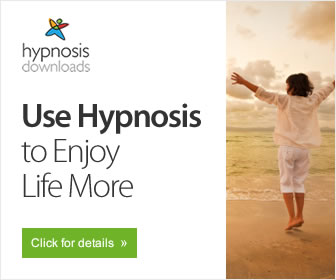 Enjoy Life More: Includes "Rewrite Your Life Story"