"Stories" from the Collective (YOU)
My Marriage is Ending
by Richard
My low self-esteem has finally hijacked my marriage, and my wife now wants to end our 27 year relationship. What can I do to stop this?...


QUESTION: My marriage is failing due to my feelings of low self-esteem - help!...
MORE FROM Richard...
I have been married for 27 years to a wonderful wife and she has finally decided that she wants to end it.
We have had a moderately happy life together but it has been ruined by my constant fear of losing my wife due to my feelings of low self-worth.
These feelings stem from early childhood when I found out that my father was unfaithful to my mother with my god-mother. I was also badly bullied at school for many years.
As an adult, I then lost the friendship of my only brother when he shafted me on a business deal. At the time, I also found out that he was being unfaithful to his wife.
I got engaged to the girl of my dreams and she then broke it off. I met my current wife at that time and we fell in love and got engaged. It was only after this that I found out that she had slept with my best friend a few months earlier. Amazingly enough, we still got married and have been until this week, 27 years later.
My experiences in earlier life have shown me that
I have a tendency to lose people close to me
and that I am often betrayed by people I trust. I have therefore
always been fearful of losing my wife
. This has made me act in a way that defies belief. I have been inconsiderate, a bully, domineering, controlling and critical of my wife for years. I have been incapable of showing her normal affection, wanting always to have sex instead.
I have been doing the exact opposite of what I should have been doing to keep her and our marriage together. I am told by my therapist that I have been "testing" her to see how far I can push her before she leaves. My behaviour towards her has been mainly unconscious and the result of my inner feelings of being bad and having low self-esteem. I am praying I can change this as I so want to stay with my wife and love her very much.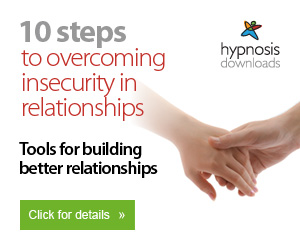 Overcome Your Insecurities: Here's How!
STEVE NOTE:
Richard actually submitted his story as a
symptom of low self esteem
, rather than as a
relationship question
. And even though there are clearly issues of self-esteem at play here, I felt that it would be more helpful to share Richard's story in the relationship advice forum. So I have moved Richard's story here, and posed the question asked on his behalf...
Richard provides us with a great example of how we all, to one degree or another, sabotage the relationships that matter to us, and all because of an early childhood 'trauma' that we never managed to heal and make peace with.
So I look forward to your answers
(comments) to Richard's dilemma, no matter how big or small your answers might be. And, who knows, maybe Richard's story provides answers for you, too...
Steve
Comments for My Marriage is Ending