"Stories" from the Collective (YOU)
My Husband's Email Affair
by Lyndsay
(Toronto, Canada)
I believe my husband is having an email affair. But when I challenged him he denied it. But I didn't believe him, and when I read his emails (behind his back) it kind of proves I was right. What should I do?...


QUESTION: Am I right to be hurt by my husbands email affair and should I challenge him?...
MORE FROM LYNDSAY...
My husband and I have been married for 6 years and together for 10. We moved to Canada one year ago from the UK with our little girl. The reason for the move was my husband's job but I was very happy with it. I thought everything was great between us.
His job involves a lot of travel, and up until a couple of months ago he has been in Rio de Janiero every couple of months for the last year for between 2 and 3 weeks each visit . He has not had to go for the last couple of months and the next trip is not imminent although he will probably have to go again in the next few months.
For the last couple of months there had been a number of little inconsistencies in things he said about the people he knew in Rio I also noticed that he was getting lots of emails from one particular person, all in Portuguese. I jokingly asked him if he was having an affair but did not believe he would as he has always been very angry about anyone he knows of cheating. He denied it and seemed quite hurt that I had asked
However my niggling doubts would not go away and so I read his emails, translating the ones in Portuguese. He had deleted them all but I was able to retrieve them. He cannot stand people prying and would be very angry that I had read them at all, let alone gone to such lengths to find out what was in them.
I discovered that he was having a relationship of sorts with this woman. There had been nothing physical between them as yet and the tone of the emails is flirty rather than overtly sexual. However he has told her that he is separated and that he wants the relationship to develop next time he is in Rio. He has also asked if he can call her his girlfriend. She refused this and if I am honest I suspect she is stringing him along herself as she gets most suggestive just before telling him how much she is struggling for money. He has sent some money once though not a very large amount.
Even though nothing has happened yet and I'm not so sure it would even if he does see her again I feel deeply betrayed by what he is doing. Is this fair? However, I cannot challenge him or tell him how upset I am without confessing that I have read his emails. If I am worrying over nothing I don't want to get into a big argument about this as he says he believes trust is everything and will be hurt that I don't trust him. What should I do?
Lyndsay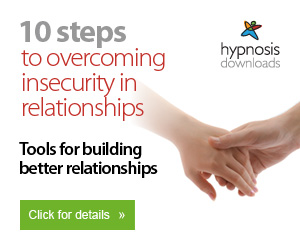 Overcome Your Insecurities: Here's How!
Comments for My Husband's Email Affair