"Stories" from the Collective (YOU)
My Gambling Problem...
by Sean McGrath
(Sydney NSW, Australia)
My gambling problem got the better of me and I stole from my (now) ex... TWICE! The second time was one time too many times and she left me. She wanted answers from me but I ignored her, and so she told me to leave her alone and to stop contacting her for a while. I realise my mistakes, and miss her terribly, what do I do?...


QUESTION: Can I Get Her Back?...
MORE FROM Sean...
Hi my name's Sean Mcgrath. I just want to know if I can get my ex back, we were together for 3 and a half years and broke up in November because
I stole money from her a second time
- we owned a house together 2 years ago, and I stole money from the account and gambled it!
She forgave me that first time, but said if I did it again it's over! So we sold the house and rented together, until 2 years later I stole AUS$5000 out of her account and gambled it again! She found out and told me to move out.
She kept messaging me asking why I had ruined her life and future! She asked if I had got any help yet, and
I said I didn't need help
.
Then a month after we broke up she wanted to have a coffee and talk and I couldn't be serious and so she left! This happened twice! She kept messaging me every other day wanting answers, answers I couldn't give.
Then a couple of months later I realised what I had lost
; I messaged her telling her how sorry I was but she didn't want to talk about it. I went round to her house and cried and she couldn't care - she told me we couldn't be together romantically again, maybe friends one day but not now.
I then sent her flowers to her work and wrote her letters - she then sent me a text saying "I know it would hurt to hear but I don't see us ever being back together again... too much has happened, thanks for saying sorry... I can't be what u want."
I rang her crying, she told me to stop texting and calling her forever and she will contact me when she's ready! I kept on texting her and she said if I didn't stop she would get legal advice to make me stop.
So I left it for 3 weeks and messaged her about money I owe her - she replied asking me to pay. I asked if I could see our cat or look after it and she said at the moment no. It's now been 2 weeks since I've contacted her and want to know what I should do please???
How long do I wait for her to contact or do I make first contact?
I really do love her and I have gotten help for my gambling problem...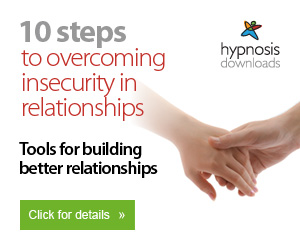 Overcome Your Insecurities: Here's How!
Return to Your Relationship Q&As.