"Stories" from the Collective (YOU)
My Cheating Wife?
by Fred
(Arizona, USA)
My wife has started behaving 'oddly', ever since she told me she loved me but was not in love with me. I do question her behaviour - a page on Adult Friend Finder, for example! - but she always denies doing anything wrong. Help...


QUESTION: I Think My Wife May Be Cheating, Or Am I Just Jealous?...
MORE FROM Fred...
My wife has been very different the past few years and now acts very weird.
About four years ago it started with my wife telling me she "loves me, but not in love with me". From that point on there have been other things that bother me:
I was cut off from sex for over 14 months.
She has a page on Adultfriendfinder.com saying that she desired to be in a gang bang. (Her reason for this? She did it because she received a pop-up to win an iPad.)
She went to a bike show with my kids and met a bunch of guys there.
She sleeps in another room and sits in the back of the car whenever we are all together...
We recently moved to another state and she decided she needed to move in with a friend for a few months so that she can look for a job. She was coming out to visit me the other day and was at the airport. I called her and she was walking with a guy friend and I listened. I heard him say "I love you" and her response was "I love you too".
But when I confronted her she said his wife was working there and they saw her walk by...he was supposedly saying "I love you" to her and she (my wife) told her "I love you too". But I didn't hear the guys wife at all.
Am I crazy or does all this sound bad???
Please help....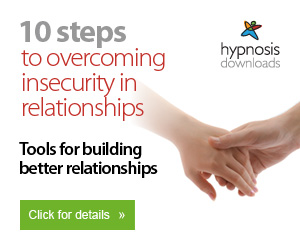 Overcome Your Insecurities: Here's How!
Return to Your Relationship Q&As.