"Stories" from the Collective (YOU)
My Cheating Man...
by M
Help me, I'm confused! I'm breaking up with a cheater, and found someone I can trust, but I still feel awful - feelings of guilt, etc. - I just want to feel okay...


QUESTION: Why Do I Feel Like I Do 'Bout My Cheating Boyfriend?...
MORE FROM M...
I met and was dating a guy for over 2 1/2 years to find out he had been cheating on me numerous times and each time I thought he would change.
I made him work to gain my trust back each time, and finally I feel it has stopped but I just can't be with him anymore. And I've actually found someone, but for some reason I feel horrible for leaving him because I had cheated out of spite - to try and understand why he could do that to me, but of course nothing helped.
My thoughts are so scattered and I just feel empty.
I have chosen to take some time just for myself but I really like this new guy, and he puts more into the relationship in a month than my ex had done in 3 years.
I guess I just feel like maybe my ex did change but I can't do it anymore - not right now. We talked about marriage and stuff but
I can't continue to date someone who betrayed me
.
I just can't understand why I feel the way I do and just want the pain guilt and thoughts of feeling bad about what I did to go away.
I should have left when I had a real reason.
I just need to hear that things will be okay soon.
Please help!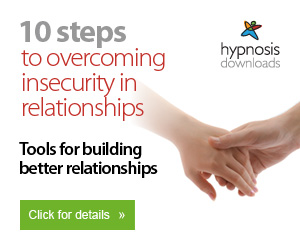 Overcome Your Insecurities: Here's How!
Return to Your Relationship Q&As.