"Stories" from the Collective (YOU)
My Bulimia Recovery
by Catherine Liberty
(Liverpool, UK)
If you think change is impossible then you are wrong. If you don't think you can recover from bulimia you are wrong!

When I think about how different my life was just two years ago, it's pretty hard to believe I was ever that person.

Yet in truth my entire life had been plagued by two issues, the intense anxiety that life seemed to cause me and the comfort that I could apparently gain by using food and episodes of disordered eating as my security blanket.

As a child I learned very early on that food provided comfort, but at 13 I found a new trick - starvation. It made me high, 'in control' and it's physical effects made me more popular because lets face it, the world is CRAZY!

Cut to April 1999, age 14, alone in my bathroom, in a mid afternoon frenzy I force myself to throw up for the very first time.

I remember thinking I was on to something wonderful
It was like I had been given the answer to all of my prayers - I couldn't stop eating but I could get rid of the food afterwards. Sadly bulimia was never my saviour it was my vicious, unmerciful captor.

But I lost all control
At the start I 'used' bulimia sparingly, or rather it used me. Purging after a large meal, only engaging in the behaviours about once a day.

It doesn't take long before you realize you've been kidding yourself that you're in control.

Very quickly the bingeing behaviours caught up with me and in the last few years of my disorder I was binge eating continually and purging between 10-20 times EVERY SINGLE DAY. I even dropped out of my masters at University just months before completion because the workload took away too much of my 'bulimia time'.

I spent ten and a half years a slave to Bulimia because I never thought I could escape.

Thinking about recovery
After suffering from bulimia, borderline anorexia before that and binge eating problems pretty much since birth, the idea of trying to normalize anything relating to my eating was a very alien concept. I'll admit that I never really believed it would be possible.

I didn't know full recovery from bulimia existed!
Like many people I thought bulimia recovery would be impossible. I never thought people truly recovered from eating disorders and I thought anyone who said they had were just telling lies to make themselves feel better.

However something changed inside me and I finally had the guts to admit to myself that I was dying. At just 24 I realized that more than anything I wanted to live. I knew I had to recover before it was too late.

3 wonderful things that enabled my recovery

1. Opening my eyes to the world of self-help
My major turning point was the day I accidentally stumbled across BulimiaHelp.Org a site that provided a recovery community and an online bulimia treatment program (the very same site I am now honoured to be working for). I'd looked for online self-help sites for years but never found anything quite like it.

While I completely understand that every recovery path is different and that self help is not for everyone, I know that I owe my life to bulimia help and the things I learned there.

I finally understood why I couldn't 'just stop' being bulimic and more than that I had been equipped with a system of recovery that I knew I could follow. I had support, I had tools and I had knowledge - I finally had my 'way out'.


2. Experiencing 'the Moment'
That's all I can call it, in that moment I realized that more than anything that I wanted to live. I had a conversation with myself during which I agreed to accept any of the changes that recovery would bring - no matter how scary. Why? Because I knew it couldn't possibly make things any worse.

3. Continual support from loved ones
I had a fiancé who loved me no matter what (we're married now), and friends who had stuck around no matter how many times I had tried to push them away.

Support from loved ones reall y can be really invaluable in recovery - of course they don't always 'get it' straight away, but in time I really do feel that it is possible for most of those 'Ed outsiders' to gain a great understanding of eating disorders and the recovery process.

Telling someone you have bulimia
My family and friends had such a significant impact on my own recovery so this year I spent some time creating two downloadable guides - 'how to tell someone that you have bulimia' for people who wanted to confide in their loved ones but just didn't know how and 'what to do when someone tells you they have bulimia' for loved ones to get a better understanding of bulimia, bulimia recovery and the importance of continual support.

These guides are available free to anyone at: Bulimia Recovery Guides

Is recovery really worth the fight?
All I can tell you is that yes recovery could be the most challenging thing you ever experience, and yes there will be a lot of ups and downs (relapses are a normal part of the process they happen to everyone) but it is so worth the fight.

Letting go of everything you've ever believed in for a world you know nothing about is so hard, but there has to come a day where you ask yourself what's more important- for me life was the most important thing and I hope it will be for you too.

Where I am today
Today I am 100% recovered. I never have an urge to binge, purge or restrict and I completely love my body and myself. Now working as a Bulimia Recovery Coach I have been able to turn all of those years of pain into something wonderful. I am truly blessed.

If you're suffering from bulimia then you're probably in need of a good healthy dose of recovery inspiration.

Come and visit me at
Bulimia Help and take a look at our great articles on recovery inspiration, bulimia recovery success stories and much more!

I am here, I am a survivor, I live life with no regrets - and the best part? YOU can be just like me!



Return to Your Inspirational Story.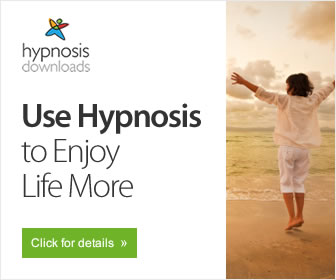 Enjoy Life More: Includes "Rewrite Your Life Story"