Monthly Marvel - 2012 April
by Steve M Nash
(Holmfirth, UK)
Monthly Marvel Online: 09
Inspirational Social Quotes...
It has taken me an awful long time to understand people! (It doesn't help that it's taking me longer to understand myself!) So I really enjoyed recording the video below which discusses a 'secret' to getting along with people - friends and strangers alike!
Now all I need do is put this secret into action.
Along with all the other wise things I'm learning each and every day; e.g.


What you WANT is very often quickest achieved by 'letting go' of the want


Positive imaginings is so much harder to do than negative imaginings (negative thinking), but so much more rewarding


Letting go of fear is the ultimate 'letting go' job - you CAN handle whatever comes your way, you can!


None of this is real, don't you know - it's just one big movie, where we all get to play Director


And if all else fails, and you no longer know your as* from your elbo* you're so confused, then LAUGH! Laughing ALWAYS feel good. And laughing is attractive (usually!)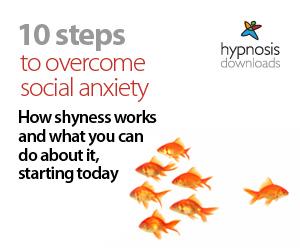 10 Steps to Overcome Social Anxiety
Hmm, as you can see, it's been an eventful month of learning for me. I've been getting real glimpses into the powerful person that I AM. But then the glimpses disappear, and I'm back mired in old ways of (negative) thinking and negative feeling.
I really do WANT to feel good, though, I really do.
And I know that the wisdom contained in the video below will help me do so, because (as you'll see) it gets me to focus on making other people feel good...
What's New at SelfHelpCollective.com
Ah, this is the easiest bit of the Monthly Marvel newsletter to write because what's new can ALWAYS be found at this page:
What's new at SelfHelpCollective.com
.
YOUR Feedback - What You Say!
This issue's contribution is from me, actually, and is on the theme of making 'the world' better. It's called '10 Things That Can Make The World A Better Place To Live, Today', and I wanted to share it with you now as I thought it fit with the 'social' theme of this month's Monthly Marvel.
What could be more 'social', after all, than making the world a better place!... :-)
How to change the world -- Click here!
Mary Kay Ash Marvels...
"Pretend that every single person you meet has a sign around his or her neck that says. 'Make me feel important.' Not only will you succeed in sales, you will succeed in life."
More Social Quotes...
"Do not wait for leaders; do it alone, person to person."
-- Mother Teresa

"To be social is to be forgiving."
-- Robert Frost

"A great social success is a pretty girl who plays her cards as carefully as if she were plain"
-- F. Scott Fitzgerald

"Interdependence is and ought to be as much the ideal of man as self-sufficiency. Man is a social being."
-- Mahatma Gandhi

"The reasonable man adapts himself to the world. The unreasonable man adapts the world to himself. All progress depends upon the unreasonable man."
-- George Bernard Shaw
What I Say about Mary Kay Ash's Social Quote...
Listen to my thoughts
about this smiling inspirational quote in the video below...
Thank you for reading
Steve
PS
Now please comment, please share your views - thank you!