"Stories" from the Collective (YOU)
Inspirational Quotes For Each Day Of The Week
by Andrew Guerra
(USA)
As you all know, I love inspirational quotes and regularly share my fave quotes with you. But have you ever wondered why we love inspirational quotes so much? What is it about quotes and mantras that we find so motivational? I started thinking about it some time ago and I came to the conclusion that when things get tough, we often turn to motivational quotes for a bit of inspiration. And most people really receive this required fuel that gets them moving every day to advance towards their goals. I also use them very often. If you ask me how often, I`ll answer you honestly – every day!

For me personally, inspirational quotes act as a stimulus to thought and a catalyst for action. That's why I have motivational quotes for each day of the week to get a short dose of positivity that nudges me into doing what I'm meant to be doing. They work by giving me a gentle reminder, helping me keep the path through some of the less interesting tasks and the daily grind.

View the inspiring quotes I`ve picked for each day of the week, and let us know what quotes you`ve chosen for your day-to-day motivation.


Monday Motivational Quotes – Uplifting Quotes for Work

"Oh, no… Monday! AGAIN!" Is it your usual greeting to the start of the week? I think you`re inherently wrong. I agree that Monday requires you to get your ass off the bed and start working after your wonderful weekend. But on Monday you have to set the pace for the entire week. Let these quotes motivate you on the most stressful day of the week.

"Go as far as you can see; when you get there, you`ll be able to see further." – Thomas Carlyle

"Today you are you, that is truer than true. There is no one alive who is Youer than You." – Dr, Seuss

Keep in mind, even if Monday ruin your weekend, it is still a sign that you`re alive and can move in a forward direction.

"It doesn't matter how slowly you go as long as you do not stop." – Confucius

"I learned this, at least, by my experiment; that if one advances confidently in the direction of his dreams, and endeavors to live the life he has imagined, he will meet a success unexpected in common hours." – Henry David Thoreau

"Goal is a dream with a deadline." – Napoleon Hill

Start your week with concrete deadlines for your most major tasks and hold yourself accountable to those deadlines.


Tuesday Motivation Quotes – Great Sayings to Get Down to Business

Tuesday is really a great time to get down to work. I prefer to use these quotes as they help me boost my productivity.

"Your work is going to fill a large part of your life, and the only way to be truly satisfied is to do what you believe is great work. And the only way to do great work is to love what you do. If you haven`t found it yet, keep looking. Don't settle. As with all matters of the heart, you`ll know when you find it." – Steve Jobs

"You get to decide where your time goes. You can either spend it moving forward, or you can spend it putting out fires. You decide. And if you don't decide, others will decide for you." – Tony Morgan

"Life isn`t about finding yourself. Life is about creating yourself." – George Bernard Shaw

I think it's all up to you what you want to achieve in the life and how you are going to do so.

"Anyone can give up; it is the easiest thing in the world to do. But to hold it together when everyone would expect you to fall apart, now that is true strength." – Chris Bradford


Inspirational Quotes for Wednesday – Quotes for Extra Push to Keep Reaching

If it is Wednesday, it means that you`re already through the half of the week. And now don't let that stop you from working hard to reach your goal.

"Believe you can and you're halfway there." – Theodore Roosevelt

"Challenges are what makes life interesting and overcoming them is what makes life meaningful. " – Joshua J. Marine

"Either you run the day, or the day runs you." – Jim Rohn

"Nothing can stop the man with the right mental attitude from achieving his goal. Nothing on Earth can help the man with the wrong attitude." – Thomas Jefferson


Encouraging Thursday Quotes – Appreciation Sayings

On Thursday you can take a moment to look back at all that you've achieved after hard work.

"The only person you should try to be better than is the person you were yesterday." – Matty Mullins

"Success is the sum of small efforts, repeated day in and day out." – Robert Collier

"If everything seems under control, you`re not going fast enough." – Mario Andretti

"Happiness will never come to those who fail to appreciate what they already have. Remember, gratitude affects attitude." – Gautama Buddha


Motivation Friday Ideas – Quotes to Get You to the Weekend

Oh, yeah! The end of the work week! It's time to leave all your worries at the door and move into your weekend.

"It`s not what you say out of your mouth that determines your life, it's what you whisper to yourself that has the most power." – Robert T. Kiyosaki

"The true meaning of life is to plant trees under whose shade you don't expect to sit." – Nelson Henderson

"Don't count the days, make the days count." – Muhammad Ali

"Develop success from failures. Discouragement and failure are two of the surest stepping stones to success." – Dale Carnegie


Happy Saturday and Sunday Quotes – Quotes to Inspire Success

Saturday and Sunday are the days of relaxation and rejuvenation. On weekends you have time to reflect what you really want.

"The most important thing is to enjoy your life – to be happy – it's all that matters." – Audrey Hepburn

Happiness is everything. Life may be full of difficulties, but take time to find what makes you complete and happy.

"The only limits in life are the ones you make." – Anonymous

"Success is a state of mind. If you want success, start thinking of yourself as a success." – Joyce Brothers

"People really succeed until they have fun in what they are doing." – Dale Carnegie

I hope my favorite uplifting quotes will offer you great inspiration and motivation. They will also offer just the push you need to succeed all week long!

–––––
Andrew Guerra is an editor of http://sweetytextmessages.com/ He likes to share his thoughts with the people around. His writing on motivation, love has appeared to make our life better. Andrew believes in fairness and human wisdom.


STEVE COMMENT
As you might imagine, I'm also a fan of daily inspirational quotes. Well, wise daily quotes anyways. Which is why I decided to create my daily quuotes newsletter, The Daily Delight, in Autumn 2020.

The shortest of emails, containing the best inspirational quotes I've come across in over 10 years of compiling quotes, and all sent to you at 6am Monday to Friday.

You can join The Daily Delight newsletter here!
Return to Your Inspirational Story.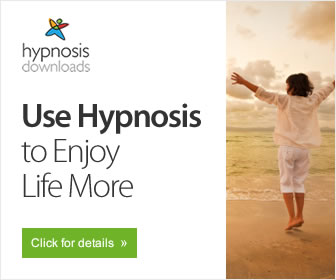 Enjoy Life More: Includes "Rewrite Your Life Story"