"Stories" from the Collective (YOU)
In the Eye Of The Storm
by Adrian
(Mapleton Qld, Australia)
Have you ever woken up one day and everything you've had or held close to you had suddenly disappeared? I'm living this nightmare right now. How did this happen.? I'm still trying to work that out.

What would you do if you lost your marriage of 30 years, a recently purchased business, the roof over your head and your financial security?

This happened very quickly, for me, and it hit with the force of a freight train!


A 'tree change' business was the start of this downward slide and oh I forgot to tell you it found me in a strange city in a strange state, I have no friends or family close by!

My partner and I bought a cafe to escape the big city grind, in an idyllic mountain area and settled into daily life of keeping the locals happy. Not 9 months into the business my partner (whose idea this was) decided it was taking its toll on her physically and mentally. She decided to get away to clear her head and refresh.


She visited relatives and left me to cope with a business I was still learning.


My partner never came back!...

Yes that's right... without any warning, and to this day no explanations. Just one phone call to say that a truck will be arriving and to have all the furniture and belongings ready for pick up.

I was in total shock and disbelief. The cafe was not making enough to put it under management so I had to walk away and as we lived above the cafe I had to relinquish the lease on both properties.


In one week I had lost a business, my place of residence, a lot of money, my wife and my employment. All this in a place where I was still a virtual stranger.

Dealing with this has been a true test of me, emotionally, mentally and (as I've found) spiritually. Family, although supportive, are a long way from me and my financial situation has seen me trapped in uncertainty.


It's been a year almost since this happened, and going through Christmas and Easter on your own magnifies the dilemma. I've never felt more alone in all my born days.

Every day is a struggle but I remain ever hopeful that things will change and am putting every effort into finding a future.


The moral here: Before you make a move in another direction be sure of the destination you seek and more importantly the path that will lead you there.

I am in therapy and even created a website in the hope that others in similar or related emotional issues can seek help. I found this process beneficial in my road to recovery. Visit : http://www.counselingharmony.com

Thanks for reading.
Adrian



STEVE COMMENT
Wow, that's some story Adrian, thank you so much for sharing. What an incredibly testing time for you! As I read it made me see, more clearly, that we can never know what's about to happen in our lives. Yes, we can prepare and plan, but that only take you so far - we truly have NO CONTROL!

Thanks again, and I wish you well with your Counselling Harmony website!

Return to Your Inspirational Story.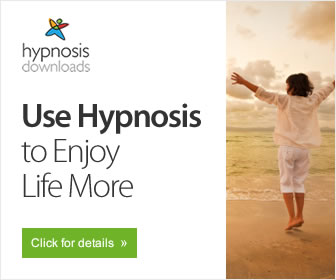 Enjoy Life More: Includes "Rewrite Your Life Story"