"Stories" from the Collective (YOU)
Husband to Help Around the House?
by Devika K
(Melbourne, Australia)
The online relationship advice I am looking for is something I think many wives would also like to know the answer to: how do I get him to help around the house? Many of my women friends have the same problem...


QUESTION: How do I get my husband to help around the house?...
MORE FROM DEVIKA...
Why is it that husbands say, "it's ok and there is nothing wrong or don't worry," when wives ask them to help with something they can not do themselves?
I know this all comes down to husbands having different values and placing different importance to tasks around the house than women have and do. Also, I understand that this depends on how the women are communicating their requests to their husbands and whether they are making their feelings known if their husbands loving obliged.
This is annoying most of my girlfriends. They feel they are not respected, valued and loved.
I would appreciate your advice
Many thanks,
Devika
STEVE'S ANSWER
Thank you for this big question, Devika. I reply to you as a man, and as a potential husband, and my answer begins with this inspirational relationship quote...
"Problems in relationship occur because each person is concentrating on what is missing in the other person."
-- Wayne Dyer
Yes, there are ways of asking for things
. There are ways of telling someone how it feels when they do X or when they don't do Y. And there are ways of listening, really listening, to a person so you know what's going on with them (meaning wives know what husbands want, and husbands know what wives want).
I suggest that whether it's wives wanting husbands to help out in the house, or it's husbands wanting it to be okay to spend time with their male friends (for example), or it's one person wanting something from another... a successful outcome usually boils down to
Lastly, most relationships I know of involve the people in those relationships getting "trained" - i.e. you train them how to treat you, they train you how to treat them, etc. And I believe that giving assertive and clear communication to someone, where you say what you want and what it means to you (and you allow them to do the same back), is a great way to train them in how to treat you.
What does anyone else think? (Leave your answers via the comments link below!)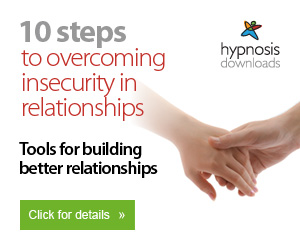 Overcome Your Insecurities: Here's How!
Comments for Husband to Help Around the House?