"Stories" from the Collective (YOU)
How Winston Churchill Helped me in Business
by Binden Shovel
(UK)
Binden's inspirational story is what happens when you get an idea from an unlikely place and you go with it. And it all started with him reading the inspirational stories of Winston Churchill...

(STORY THEME: Business Inspiration)


How Winston Churchill Helped me in Business
by Binden Shovel

This story is not very inspirational as I am a reasonably successful person from the UK who just happened to improve in my job as a result of advice given to me by Winston Churchill.

Having said that I was inspired to write a book based on Churchill's wisdom...

My story begins when I came across Churchill's memoirs of World War 2 about 5 years ago - roughly 8000 pages of modern print spread across 6 volumes.

As I read through them I noticed that every now and again Churchill would offer advice directly to the reader. And in the 5th volume I was given some advice that really struck a chord with me and a recent business situation of mine.

I decided there and then that I was going to try and capture all of Churchill's advice and pass it on to a modern audience. (It seemed such a shame that it would never see the light of day as these books are over 60 years old.)

I spent 4 years doing research for my book Churchill's Secret Skill's and to ensure the advice was realistic I used examples from my own 25 year business career to highlight wFere Churchill's advice might work and where it wouldn't.

Above all I wanted to make the book entertaining so I filled it with fascinating stories from the war.

Since publishing the book I have discovered that every now and then, when I get into difficulty at work, I think back to what Churchill might have done in the same situation.

And believe it or not, this simple strategy, quite often inspires me to come up with a solution.

Thanks,
Binden


STEVE'S NOTE:
You can read Binden's book, Churchill's Secret Skills at Amazon.co.uk or Amazon.com...

Return to Your Inspirational Story.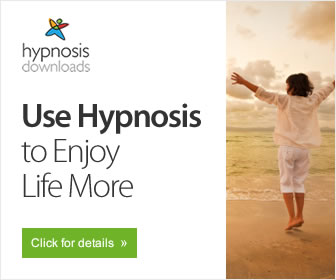 Enjoy Life More: Includes "Rewrite Your Life Story"