"Stories" from the Collective (YOU)
How to Go From Pride to Humility
by M Jones
(United States)
Pride... there is nothing wrong with it, is there? In our day and time, pride is appraised globally. We invest in people who show independence, individualistic traits, personal excellence, self-reliance, professional and personal skills, confidence and fearlessness. We honor such men and women both in our professional and personal lives, we award them, we follow them, and we choose them as mentors to learn self-esteem and self-worthiness from them.

We push them into ruling the world and we look up to them to rely on them. I used to be one of those people – confident, certain of my wisdom and my skills, boasting self-esteem and loving being followed by the people I had around, employees, friends, family members and life partner.

Am I sorry for being a proud woman able to juggle a career, a love life and many other people who put their trust in me? Of course not. On the contrary, their trust made my wings grow, even more, fly higher, make them proud of me and follow in my footsteps. I had it all, and not even the sky was the limit.

There is nothing wrong about having high self-esteem and high-confidence. People pay good money for therapy to boost their self-esteem and not fall prey to anxiety, depression, shame, and so on. I didn't need that kind of therapy, but I, unfortunately, did receive a shock-treatment for my prideful and confident attitude.



See The Line Between Self-Esteem and Arrogance
There is a fine line between pride and arrogance and I crossed it not knowing it even existed. If you listen to psychologists, and you should, there is a
huge difference between self-esteem and arrogance
– which is not at all healthy.
Authentic pride, the healthy one, the one that made us evolve up to this day and hubristic pride – the dark side of this emotion – are easy to be mistaken. I personally joined the dark side progressively, unknowingly and unintentionally, but I was there and unfortunately, I realized it all too late.
My life partner is what we commonly call today a great man: a natural born leader, a powerful, kind, generous character who is instinctively loved and praised. But his self-confidence and self-esteem never clouded his judgment nor pushed him into becoming an arrogant jerk. I was the one to turn into such type of person.
Realize That You Do Not Always Know Everything
In our years of shared life, I slowly started to get arrogant. I knew better. I always could do better. I could always make the best decisions, faster, more efficiently, with better results. At some point, I was taking all major and minor decisions in our couple and didn't even notice he was turning into some sort of "yes, dear" type of guy.
We had argued a few times as he tried, as gently and humane as possible, to warn me that I was pushing things, I was suffocating him, chipping away at his free will, I was excluding him of our relationship – his opinion didn't seem to matter much to me, his choices were just "OK" but not as perfect as mine, his advice easy to ignore, his presence in our relationship diminished. I started even picking up his ties colors and shoe designs – although he always impressed with his gorgeous fashion choices and a keen sense of style.
Imagine a man running a powerful company, being responsible for his employees and his stakeholders, making tens of decisions a day, managing other people's money and futures, solving crisis situations every minute – and then returning home to a partner knowing better what type of restaurant to go to dinner to. I slowly and painfully killed his pleasure of taking me out, of luring me with a movie he heard of and wanted to see, to make me a part of his personal projects, dreams, and aspirations.
Don't Let Pride Blind You to Others
Needless to say, in my arrogance, I didn't even notice we were falling apart badly. One day he left. Decently, quietly, elegantly and heartbreakingly. He didn't yell, he didn't threaten, and he didn't turn me into a reproach punching-bag. He just left, telling me that it seemed I was so perfect and so self- sufficient I didn't need him for anything. Instead, he needed someone to have a life with, not be treated as if he didn't count.
This was my shock therapy, and I didn't take it lightly as one can imagine. My arrogance, my "knowing- all" style of treating things and people got the worst out of me. Once praised for my intelligence and skills, now I was left because I pushed them into the face of a man I loved and who endured all my jerkiness until he couldn't do it anymore.
My self-esteem was crushed to pieces, and my perspective on life and relationships took a blow in the face. I started lying to myself and my close friends about the reasons we broke up. They say
people with low-self esteem tend to lie more
– but I knew I was lying to cover up my imperfections, my mistakes, and my ferocious vanity.
Accept Your Limitations – Everyone Has Them
I went to see a therapist because I was perplexed, confused and hurt. I knew my pride was the culprit, but I didn't know where pride has stopped and when sinful and damaging vanity has risen. My therapist took her time with me and taught me that arrogance is not the same with self-esteem and self- confidence, nor is humility the same with low self-esteem. It took me months in a row to understand that:
Being proud can be achieved while being humble – just like my partner was.


Being self-confident doesn't mean being perfect.


Knowing a lot of things doesn't mean knowing everything.


Pushing others and shoving your choices in their faces isn't leadership, it is tyranny.


Humility can be achieved if you understand your place in this world, if you recognize that you belong to something greater than you (a community, a family, a relationship), if you respect others, what they can do for you, what their choices are and what their wisdom can help you with, if you are thankful and show appreciation, respect and gratitude for everything that you are, you achieve and receive from others.
Going to
the dark side of pride
, becoming arrogant and disrespectful, praising vanity above all else is not a healthy ride a person can take. I needed tens of hours of therapy to understand that my mind, skills, and personality turned me into the enemy – I also reconsidered my views on conducting business and operating my company and human resources.
My partner agreed to join me in some couple-sessions. I refrain from making any comments upon the outcome of this process. The old me would have said that everything would turn out just the way I wanted, as always. The new me understands that I have to make amends for someone who loves me but whom I hurt deeply, and possibly, forever.
I learned humility enough to know that I have to respect his choice of coming back home or put our life together behind me – and I am humble enough to just show him I changed without interfering with his decision. Just as specialists in the field say, "pride feeds our self-image, but dignity nourishes us."
~~~
Image source:
1
Story Author: M Jones is a Boston University graduate, with an MS in Mass Communication, and is a full-time writer, passionate about personal development and self-growth
Return to Your Inspirational Story.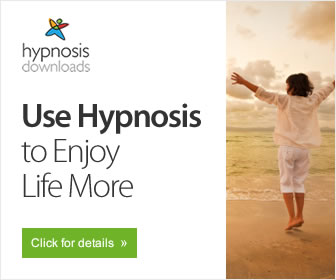 Enjoy Life More: Includes "Rewrite Your Life Story"