You've ALREADY Joined!... Hooray!
Home
>>
Newsletter
>> Hooray!
You are already one of 2400+ Weekly Wonder subscribers - and you can find your "You Are All You Need" Ebook link below.
But first, this...
Not a lot of people know this, but...
"You can't teach anybody anything, only make them realize the answers are already inside them." – Galileo Galilei
SiteSell's SBI! helped me become a transformative coach. You see, I used SBI! to conceive of, and create, this guru-free self-help site, SelfHelpCollective.com. Which, in turn, led me to discovering inspirational quotes by the likes of Galileo, and in 2014 I was drawn to the Inside-Out Understanding (because of Galileo's words) and became a transformative life coach in 2014. (Find out more about my journey, here! >> www.smnash.com/about/ )
But what SBI! will do for you, I don't really know. I just know that SBI! is the best proven-to-work action-guide-included way of converting a passion (or desire to help others) into an income via a website (that people actually visit)...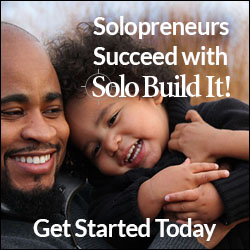 >> collective.sitesell.com
*READ THIS NEXT?
I will send you the newsletter (Weekly Wonder and other emails) using the following email address. So...
Please whitelist this email address

(Gmail/Yahoo!/Hotmail/AOL users - please add this email to your address book, otherwise you may not receive The Weekly Wonder/Monthly Marvel and that would be sad! :-( -- How to whitelist our email address! )
Hooray! - The Ebook Download
Your "You Are All You Need" ebook...
Thanks again for being a subscriber to The Weekly Wonder & Monthly Monday Musings newsletter. Please feel free to download this ebook - it's free free to you!
"You Are All You Need"
by Steve M Nash
"A fantastic read!"
- Jo, England
Some favourite inspirational quotes - on the theme of YOU, Strength, 'Darkness', Forgiveness and Success. Written to inspire you to believe in yourself!
A fun read, that still inspires. 18 pages.