"Stories" from the Collective (YOU)
Help, He Fears Commitment!
by Jayne
(Australia)
I've been dating this man, on and off for 9 months. He can't seem to commit to me because of the breakup of his (30 year) marriage, recently, due to her infidelity. And I don't know whether to move on or not...


QUESTION: Amazing man can't commit to me, what do I do?
MORE FROM Jayne...
Should I give this guy up who says can't give me a full committed relationship because he's scared of being hurt again...
Okay. I've had an on/off relationship with this man for 9 months. He left his wife 18 months ago after she had a affair. They were married for 30 years and he says he is over her and I believe him BUT...
But he's clearly afraid of committing to me and falling in love again as he's afraid of being hurt again...
So I keep finishing with him when he has pushed me away, and I have gone out with other men, but none of them come close to how I feel about him...
I don't know whether to follow my heart
and stay with him as he wants to continue our relationship on a more casual basis which includes amazing sex and friendship...
Or should I move on???...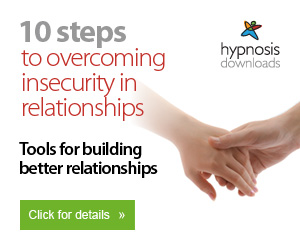 Overcome Your Insecurities: Here's How!
STEVE'S ANSWER
"We have to recognise that there cannot be relationships unless there is commitment, unless there is loyalty, unless there is love, patience, persistence."
-- Cornel West
On the one hand, there can always be a reason to fear commitment in a relationship. Everyone has been hurt by another, I'm sure, and the fear of that hurt happening to us again
can
seemingly render us unable to commit to another. (And, clearly, this man MUST have been devastated by the breakup of his 30 year marriage, especially as it came via an infidelity.)
And on the other hand, sometimes it's important to understand a person's difficulties, their fears, and to be patient with them, believing that such steadfast love
can
help that person come, slowly, to trusting us.
Only the people involved can know whether this so-called
fear of commitment
is going to be transformed; only you know whether it's worth being patient with this man, for now, in the hope that doing so WILL help him start to trust you. (After all, you are NOT his ex-wife!)
So, let me ask you the question you ask us: should you move on? What does your inner wisdom (not your heart) tell you to do?...
Steve
Return to Your Relationship Q&As.