"Stories" from the Collective (YOU)
Does He Love Me?
by Victoria N
(Buea,Cameroon)
I'm looking for some online relationship advice re my closest friend, who is male. I've fallen in love with him, and I'm not sure what to do about it...


QUESTION: Does He Love Me?...
MORE FROM Victoria...
Does HE love me?
I have this friend of mine, we are so close and attached to each other, his mom and mine are best friends, yet I have fallen in love with him.
I am so scared of the possibility of getting hurt, I try to see him as a brother yet it doesn't really go, I get so frustrated about it.
Whenever I am with him we play a lot, he is always fond of winkling' me - he seems to know me so well.
I don't know if he feels the same towards me, cause he loves burying his thoughts, and I am too scared to force anything out of him.
I most often do the calling, while he does the answering; we play very intimately, that is, he is always all over me.
Does he love me?
Victoria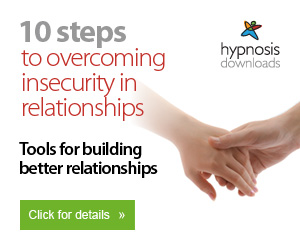 Overcome Your Insecurities: Here's How!
STEVE'S ANSWER
This inspirational relationship quote came to my mind, when I read your relationship question Victoria:
"I like her because she smiles at me and means it."
-- Unknown
The quick answer to your question is this: only HE knows if he loves you, so you must ask him.
Yes, unfortunately, this is one of those situations that you must take a risk and find out what this person really feels. I understand the risk - the risk of losing the friendship, the risk of the friendship changing into a relationship even - but the risk must be taken for you to know one way or another.
These questions take courage to ask, and at least you found the courage to ask here in our relationship advice forum. Others may answer differently to me, of course, but I urge you to find out for yourself, and continue being courageous...
Steve
Comments for Does He Love Me?