"Stories" from the Collective (YOU)
Do You Believe in Miracles?
by Toni Schutta
(St. Paul, MN, USA)
The year was 1980. The US Olympic hockey team had just won the gold medal. Many Americans remember where they were that day long ago.

I sure do! I had a ring-side seat as the public address announcer for the USA-USSR hockey game in Lake Placid, New York. It's a little known fact, but I was the first woman to ever be a public address announcer for an Olympic hockey game. In fact, I announced 12 other Olympic games and I was then chosen to announce the "hockey game of the century."

Amazing that a young woman from St. Paul, MN was chosen, huh? It was a small miracle in its own right.

What I know about miracles is that sometimes they take a lot of work. That was the case in Lake Placid.

If you've ever seen the "Miracle on Ice" movie you get a sense for the gut-wrenching, mind-bending practices the Olympic players endured. They were in top condition so they could still perform in the third period when other teams would be tiring. Coach Herb Brooks had studied Russian hockey for decades and he left nothing to chance.

So, the "miracle" came from thousands of hours of blood, sweat, and tears.

In my own case, there was no blood, sweat, and tears (well, I think I teared up when the US team won) but I had done public address for over 100 hockey games before trying out to be an Olympic announcer.

What I learned from this at a young age is that miracles can happen. They just take hard work sometimes.

Fast forward to the present and I became a psychologist and parent coach. I've published a book called 20 Great Ways to Raise Great Kids. It's a one-of-a-kind parenting book with interviews from 27 experts and 10 wise parents on how to raise great kids with over 200 practical tips.

The average author sells just 500 books. I need to sell 5500 because through the sale of the book I'm trying to raise $25,000 to help prevent child abuse.

I'm working night and day but I need a small miracle to happen again.

Perhaps you can help the miracle along by sharing this link with every parent you know: www.getparentinghelpnow.com/myfreebook so they can pick up a free copy of 20 Great Ways to Raise a Great Child, or an e-book or print copy because I know it will take a team effort.

Thanks, in advance, for sharing this link with friends and relatives!

Toni
Editor, Get Parenting Help Now
Return to Your Inspirational Story.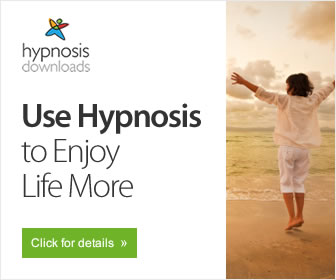 Enjoy Life More: Includes "Rewrite Your Life Story"