"Stories" from the Collective (YOU)
Confusing Relationship Signals...
by Molly
(Seattle Wa, USA)
I've been hanging out with this guy for some time now, and I really enjoy his company, really like him. I think he likes me too - we even kiss. But when I ask him about us, he tells me he doesn't want to commit. So, I want to know what we are...


QUESTION: What Does He Want?
MORE FROM Molly...
How do I know what he wants: a relationship or friendship?
We met in the summer and would always text and hung out a couple times and when we did he would kiss me goodbye. Then we stopped talking for a while.
A couple of months ago I got a job at the same place as him. We always work the same shift and he always flirts with me. He also gets so jealous when I talk to any guy customers. He will jump in the conversation, glare over, or give me a hard time about it.
Everyone thinks he likes me because of how jealous and protective he is.
A couple weeks ago we went to a party together and made out. I figured it was nothing more than us both being under the influence and just let it go.
Then the next day I was helping him with something and he kissed me sober. He didn't say anything to me later, or talk about it.
We went to a party together the past two weekends and the last time we hooked up. Now he is acting like nothing even happened and he still flirts and gets jealous. I asked a mutual friend what he thinks and he said
he likes me but doesn't want to commit
and is nervous because
our boss is my dad
, as well.
He acts like he likes me. Everyone thinks he does. We kiss and act like a couple but never text or hangout and when I asked what we were he said he doesn't Know.
What am I suppose to think?
Are we friends?
Or are we more?...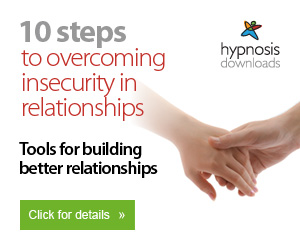 Overcome Your Insecurities: Here's How!
Return to Your Relationship Q&As.