"Stories" from the Collective (YOU)
Commitment Issues?
by Katey
(USA)
I'm in the longest relationship I've ever been in - 2 years - but it's not getting any stronger, we're not getting any closer. I want him to commit more to us, but so far he resists. Is it time to move on?...


QUESTION: Is It Time To Move On?...
MORE FROM Katey...
Is it time to give up on him and find someone else?
After seeing this man for two years he still does not want to have a real talk about commitment. He won't even acknowledge me as his "girlfriend" even though we go out all the time and he calls me two or three times a day just to talk.
He tells me that he cares for me more than anything and is very affectionate towards me, but I'm starting to get very frustrated.
This is the longest I have ever been seeing someone.
I love him very much but I don't want to waste anymore of my time or feelings on someone who may not want a future with me. I feel emotionally detached from him and I do not feel a sense of fulfillment from this relationship anymore.
Thank you for any help!
-Katey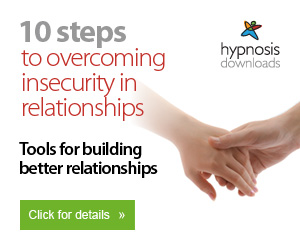 Overcome Your Insecurities: Here's How!
STEVE'S ANSWER
"The irony of commitment is that it's deeply liberating -- in work, in play, in love."
-- Ken Keyes, Jr.
I write about
fear of commitment
at Self Help Collective. It's usually (wrongly) perceived as a problem that men have, but in this case your man does seem to have commitment issues.
Whereas you want to explore the riches that come from fully committing to your partner.
Why someone doesn't want to commit isn't really a question that's worth answering. Rather it's what to do when you want to commit and he/she doesn't?
And, I think, by you coming onto this site and asking your question you're also answering it too.
I think you know what you want to do and are looking for permission to do it. You have that permission, you always did - you don't need to come here to ask if you can get more from life: you can.
So communicate with this man as you've done so here, ask for things to become more involved, for the bond to get stronger, and respond - accordingly!- to the answer you get (verbally, or via his consequent actions).
It takes courage to ask for what you want in life, but - I believe - it's always worth the risk.
Good luck, and do let us know what you decide to do...
Steve
Return to Your Relationship Q&As.