"Stories" from the Collective (YOU)
A Highly Successful Life
by Danish Wadha
THINGS WHICH MAKES YOU HIGHLY SUCCESSFUL IN LIFE
Success has no definition. It is defined by individuality. It does not come from reading or listening. It hits you hard, nails you down, leave you hopeless but still you do not give up and hit back harder, that is success.

What you read are experiences of others, your set of life, its struggles and hardships are your own, what you think about them, do about it will define success.

A child with a dream of becoming successful will not let him sleep till he becomes one.

Success does not define you. It is you who defines success.


You are the creator yourself, whatever happens to you, Success or Failure. it is you who controls it.


You give yourself excuses, my dear friend you have already given up.


It has no formulae, no predetermined set of rules or law to be followed. You learn from what is around you, you know how to do more with less.


Promise yourself first then promise others. Because you promised you will achieve a target, you did not turn up to your own expectations, you failed and broke trust of people who had faith in you.


Success is not as complicated as topography of the world, it is easy to create a path for yourself, a map of success and rest will follow.



Here are things which makes you highly successful in life.

#1 Develop and put good habits into practice

Your habits build you each day, what you practice daily can be performed even by your subconscious mind. Initially adding a new habit to your routine life may be painful but if you believe in becoming a successful person you will surely not mind that. Will you?

#2 Follow their passion

You can achieve what you are passionate about, if your passions go in an opposite direction of what you are doing, achieving success will be a tough job.

"If you do what you love, you will not work a single day in life" ~ Marc Anthony

#3 Have the Self Confidence

Trust yourself and your action. If you know what you are doing you become undeniable with the unshaken trust and a step closer to success. Without it, it is like sailing on a boat without two masts.

#4 Take a stand for your decisions

Self reliance is important so that you can shoulder your responsibilities and be accountable for what you are doing or want to do. You take a hard decision, stand with it because if you don't stand for yourself, nobody else will.

#5 Have a Vision

To create a vision, begin by identifying your core values, your passions, what you believe to be your purpose, and how you envision your life. From there, be more specific and remember to be clear. Your vision should embody your values and your view of the future without being too generic. If you seek for success without a vision, then your success would be a temporary thing in your life.

#6 Actions are their reflection

No one plans on mediocrity. Their action would speak their ethics, values, dedication and honesty in whatever they do.


Wrapping Up
Billions of people across the world each one wants to be successful but are they all successful? Do you want to become like Sachin Tendulkar, Mukesh Ambani, Mark Zuckerberg? But that desire alone is not enough. All you have to do is to analyse and implement the habits of successful people. Is it your skill or talent, your academics, your performance, consistency, your qualities, your habits, your attitude or luck. It is actually all of it and even more than this.

Be humble, great, courageous and faithful to whatever you do. Whatever you do have great interest, willpower and belief. You will definitely be an epitome of Success.

~~~

Author Bio

Danish Wadhwa is a strategic thinker and an IT Pro, with more than 6 years of expertise in the digital marketing industry. He is one of the most inspirational bloggers and the founder of Danish Wadhwa is a strategic thinker and an IT Pro, with more than 6 years of expertise in the digital marketing industry. He is one of the most inspirational bloggers and the founder of https://worduct.com.

Return to Your Inspirational Story.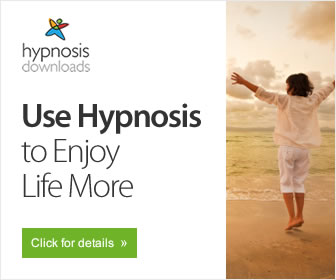 Enjoy Life More: Includes "Rewrite Your Life Story"